Angry East Delhi Residents Carry Out 'Selfie With Garbage' Campaign After Sanitation Workers go on Strike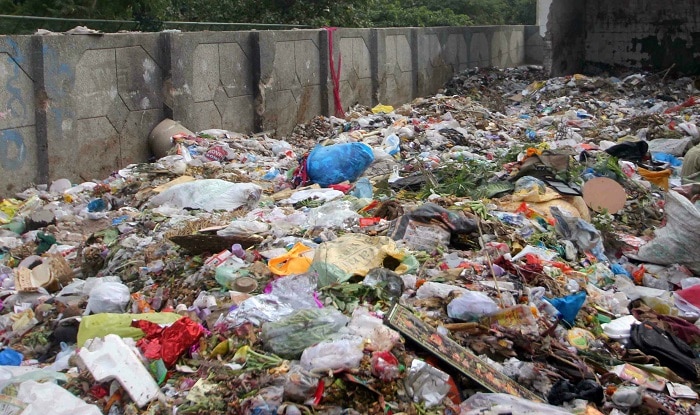 New Delhi:
Enraged by the garbage menace, a joint front of east Delhi resident's welfare association went on to start the
'selfie with garbage'
campaign from Saturday. The motive of the garbage campaign is to highlight the plight of the residents and the failure of the authorities to address the issue, according to a
Times of India
report.
The 'selfie with garbage' campaign began after a group of sanitation workers conducted strike for the last 17 days on the streets of east Delhi. "It has been 17 days since east Delhi's streets have been swept and bins cleared. No solution is in sight. The corporation says it has no funds. The Delhi government says it has released funds," Times of India quoted B S Vohra, the leader of the RWA Bhagidari Movement, as saying.
People from various localities are clicking selfies with the garbage heaps on the roads and sending the photos to the joint front while appealing the public to participate in their campaign.
The result of the activity has revealed the alarming garbage issue in areas like Geeta Colony, Krishna Nagar, Dharampura, a few Vikas Marg markets, Kailash Nagar and Gandhi Nagar. The garbage menace is faced by the people at a time when the nation is celebrating the 'Swachhata Hi Seva' initiative launched by Prime Minister Narendra Modi.
The 17-day long strike was organised by the MCD Swachhta Karamchari Union to address the irregularities in payment of arrears, to claim medical benefits and to regularise contractual staff. The Delhi government, however, has not allocated any funds despite their announcement in the budget. Mayor Bipin Bihari said, "Funds under various budgetary heads have been reduced to zero. Despite tall announcements in the budget, not a single paisa has been released to the corporations."
with thanks: India.com:
LINK