"A
Master Plan
is the long-term perspective
plan
for guiding the sustainable planned
development
of the city. This document lays down the
planning
guidelines, policies,
development
code and space requirements for various socio-economic activities supporting the city population during the
plan
period. It's
an organized set of decisions made by one person or a team of people about how to do something in the future.
It's
a collection of all the smaller plans under a common cause so that system works systematically in future.
But when we talk about our city, do you think there is any such master plan in existence? Traffic jam and congestion all over, open Dhalav and mountains of garbage at the landfill sites, encroachment and unauthorized construction almost everywhere, massive water logging during monsoon, potholes, and cave-ins as well the drinking water issues during summers, just reflect the genuineness of the so-called master plan of Delhi.
While there seems no suitable master plan in existence, don't know why the Government is hell-bent to announce certain modifications that will just create chaos as no one is talking about the infrastructure. No one talks about the levels of pollution that kill scores of people while deciding the modifications in the master plan of Delhi. Similarly, no voice heard that how to give a new lease of life to the river Yamuna.
The entire exercise is being undertaken to regularise the FAR to get more and more money by way of penalties as well the regularisation charges. Is that the Master Plan of a city that is the most polluted and most congested in the world?
Is that the Master Plan of Delhi or the Master Collection Plan, as so many clauses just talk about the regularisation of FAR at certain appropriate charges/levies.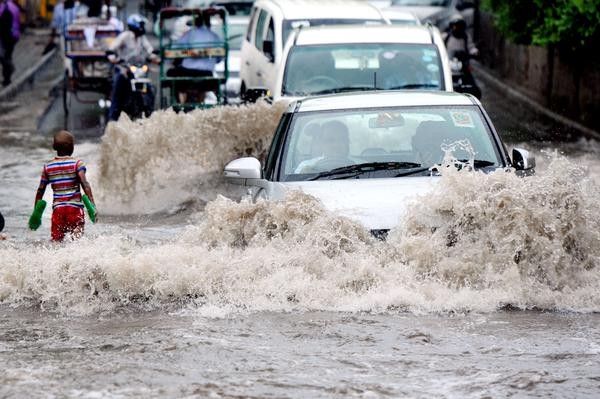 all the pics above used with thanks
DDA PUBLIC HEARING - DO YOU CALL IT A MASTER PLAN ?